Founded in 1994 and based in Russia, we were one of the first companies who started the sales of the photofinishing equipment in Russian Federation and CIS countries.
A good number (more than 200 sets) of Noritsu and Fujifilm minilabs were imported from Japan.
Strong technical support and crystal clear reputation helped us to become one of the leaders of the market.
Growing number of customers' demands made us start sales of the spare parts for minilabs and establish a technical support department with well-trained and high-qualified service engineers.
In spare parts sales, we also were the first who used the idea to send the spare parts directly from the supplier's warehouse in Japan to the customer's place.
Lots of service centers and lab owners from all around the world buy the spare parts for Noritsu and Fujifilm minilabs using our service.
We sell only the genuine spare parts made in Japan.
Our "Platinum dealer" status gives us a possibility to offer our customers very attractive pricing and shorter lead time.
Prices depend on the volume of the order and even after the first order the customer has a 5% lifetime discount for all future orders.
If you want to check our prices – make a trial order and compare our service with your spare parts supplier.
Please fill in the form here and you will receive a quotation at the same or the next day.
Please read more here.
After the start of sales of digital photo labs, we met with our customers' requires who wanted to have their defective laser unit repaired.
We decided to begin accepting orders for the laser units' repair with forwarding them to the manufacturer's service center in Japan for repair service.
Simultaneously, we tried to gain experience in defining the causes of the problems of Noritsu and Fujifilm lasers and also tried to find the methods of its treatment.
Until the end of 2007, the deep research into lasers was finished and it allowed us to start the development of our first laser by our design.
We started to offer our service for laser repair.
THE BRAND "MINILABLASER.COM" WAS BORN
Our first BLUE laser on semiconductor laser diode basis was developed by our research center.
The laser had a 450nm laser diode as the main emitting element and shown the perfect stability during tests.
The new design of our laser module received the name – SLD [Semiconductor Laser Diode]. We decided to break the practice when a user had to send the whole laser unit to the service center and offered absolutely new approach to laser repair: user replaces the module on spot and saves money on transportation. This idea was warmly accepted by our customers.
The mystical cover from the process of replacing the laser was foiled.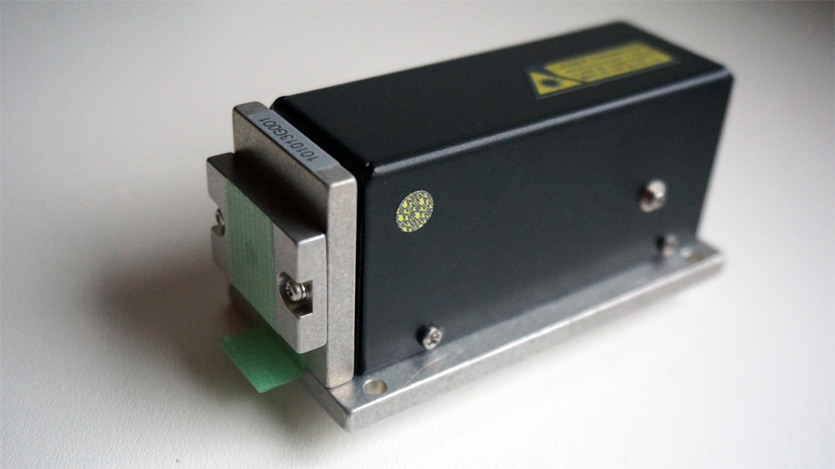 A few models of our new diode blue lasers were launched onto the world market. They were developed for Fujifilm Frontier 330/340, Fujifilm Frontier 350/370/390, Fujifilm Frontier 500 and for Noritsu QSS 30/31/32/33 minilabs. Great success and good sales. More reliable and easier in an installation. Having almost plug & play design, these modules were the first in the world used on Frontiers minilabs.
The creation of ONE universal laser for any Noritsu laser type gave minilablaser.com the huge advantage before all competitors.
The world's first (and the last) universal laser brought us lots of serious companies as our dealers.
The Universal Laser #001 made in January 2012 still have been working in Russia.

MINILABLASER.COM successfully presented three new products during the participation in the biggest Photokina World Exhibition in Cologne (Germany):
– 525 nm GREEN UNIVERSAL LASER FOR NORITSU [SLD DESIGN]
– 460 nm BLUE UNIVERSAL LASER FOR NORITSU [SLD DESIGN]
– 525 nm SLD LASER for NORITSU, FUJIFILM minilabs
In January 2013 we started to accept orders for the upgrade of all dated Solid State Laser (SSL) modules for all AGFA minilabs from dated DPSS design into Semiconductor laser diode design. Our AGFA SLD modules perfectly have been working in AGFA D-Lab2, D-Lab 2 Select, Netlabs, and others minilabs around the world for many years.
High quality and the acceptable price is our advantage over competitors.
Lots of EU service companies use our modules for SSL repair service.
We welcome all freelancer engineers and service centers join us and hope for a mutually profitable co-operation.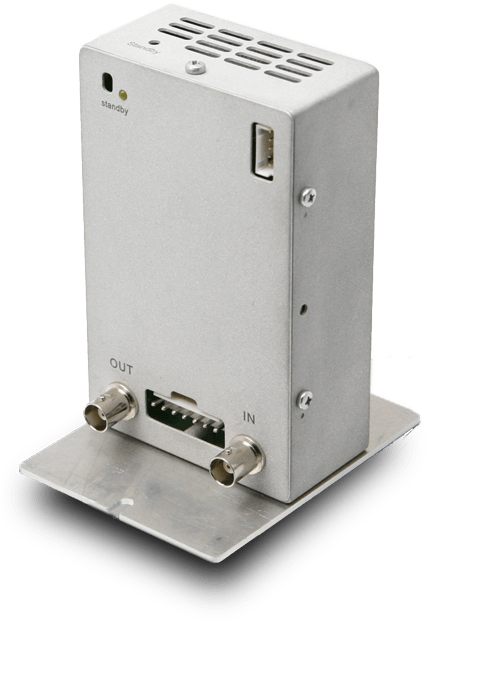 On 15 March 2014, we finished the final quality tests of our newly developed AOM driver with unique Standby mode and started the assembly of the first batch of AOM drivers. New AOM driver received a new temperature stabilization circuit, more reliable components, new fan on magnetic suspension and improved design if to compare with the original AOM driver made by Noritsu. The end-user has a possibility to turn-on or turn-off the Standby mode by an onboard switch. Please read more about this product
here
.

On Photokina World Exhibition we successfully presented four new products:
– BLUE AND GREEN LASER FOR AGFA [SLD DESIGN]
– BLUE AND GREEN LASER FOR DURST [SLD DESIGN]
– BLUE AND GREEN LASER FOR IMETTO [SLD DESIGN]
The world's first
– NEW AOM DRIVER with StandBy mode for NORITSU
Semi-universal new SLD 462 nm & 530 nm lasers with the integrated laser driver for all Noritsu minilabs were launched onto the world market.
It gives an ability to use one module on any Noritsu minilabs, equipped with type A/A1 or type B/B1.
We began to offer a repair service for all Durst minilabs, equipped with Solid State Lasers.
Any Durst minilab equipped with Solid State Lasers (SSL) can be upgraded from DPSS to SLD level.
Also, you can order a repair of your DPSS laser module.
We also offer our custom made new diode lasers for all Durst minilabs.
We began to offer a repair service for all Agfa and Durst minilabs, equipped with Gas Lasers.
As a result of the repair works a customer receives the New Tube new Ignition board and 1-year guarantee / 5000 hours (whatever occurs first).
We decided to give the 3-years guarantee to for all laser modules for Fujifilm Frontier minilabs, and for Nortisu laser modules of type B/B1.
The new 7th version of our SLD lasers for Noritsu lasers of type A/A1 will be ready soon.
…NEW PRODUCTS ARE BEING DESIGNED
Our company is successful, self-funded, profitable, and growing.
All members of our team have an excellent technical background and are experts in the different fields of optics and/or electronics.
Minilablaser.com is well-known in the world for its breakthrough ideas in the development of the design of laser modules.
In our research, we often use the experience of our colleagues from the Institute of Laser Physics of the Siberian Branch of the Academy of Sciences of Russia, located in the Scientific District of our city.
We work hard for new product development and we want to be on the cutting edge of innovation.
Our team is open to any bright ideas and ready to put them into practice. Just contact us if you want to join us.
Today, we continue to work on creating tomorrow's opportunities. We are constantly developing new products. Our technology leadership is at the cornerstone of our ability to deliver innovative solutions to customers.
Interested in
joining minilablaser.com?