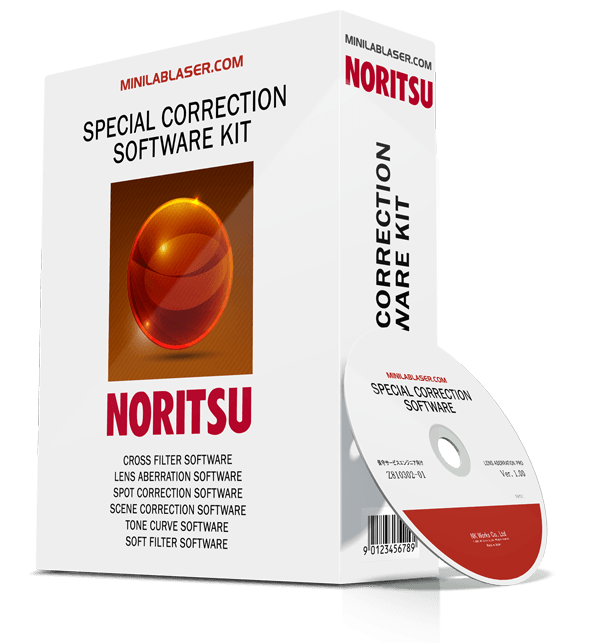 Noritsu Service Disc
Noritsu service disc required to get access to a service menu of your Noritsu minilab. "Musthave" software for any service engineer.
Arcnet Self-Diagnosis Program
[QSS 3102-2,32,33,34,35, LPS24PRO]
Noritsu Arcnet Self-Diagnosis Software is essential to check the condition of Arcnet of all Noritsu minilabs.
Laser Self-Diagnosis Software for [QSS 30]
Laser Self-Diagnosis software has the wrong name. It does not diagnose the condition of a laser module. It shows a condition of the whole chain: AOM driver-AOM crystal-Laser Module in general.
Laser Self-Diagnosis Software Manual
Laser Self-Diagnosis Software for [QSS 32,33,34,35, LPS 24PRO]
The analysis of laser problems of the QSS-32 and QSS-33 shows that the signal processor and laser unit failures account for 98% of the cause.
Therefore, most of the problems can be solved if which of the signal processor or laser unit is found to be the cause.
Therefore we can say that a Laser Self-Diagnosis software is a useful tool to judge the normality of the laser unit and signal processor.
SERVICE PASSWORD GENERATOR
LONG LENGTH PRINT CREATION SOFTWARE
Noritsu QSS 33 series
Long Length Print Kit to print 16.5″ (420 mm)
Z810467-01
Noritsu QSS 35 series
Long Length Print Kit to print 36″ (914,4 mm) Z810894-01
UPGRADE YOUR LPS24PRO.
OFFER MORE SERVICE!
EARN MORE!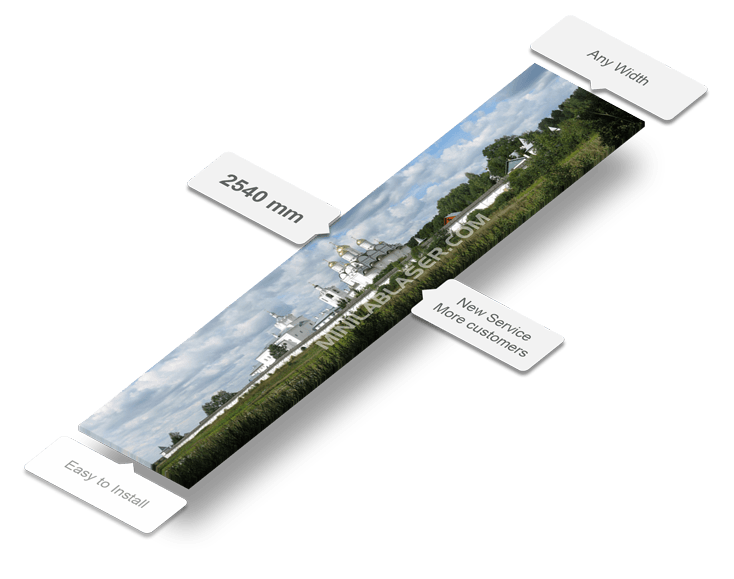 Noritsu LPS24 PRO
LPS MegaPanorama Software to print
Profile Data vol.2 is for all non-EZ Controller software operated minilabs (QSS29 – QSS35 series, except QSS35 plus).
Version 7.21 is the last version released by Noritsu and it includes all papers types available on the market.
We recommend checking the version of your current Profile Data to be able to make the good quality pictures using any paper brand/type.
Profile data version b127 is essential for all QSS software versions with "s" at the end.
The main system software with "s" at the end was released to provide the best presentation of the human body skin tones and a white tone
Profile data Vol.2 V.b127
Profile data Vol.3 is for minilabs under EZ Controller operated only:
– QSS 35 series
– QSS 37 series
– QSS 38 series
– D7XX series
Profile data Vol.3 V.4.81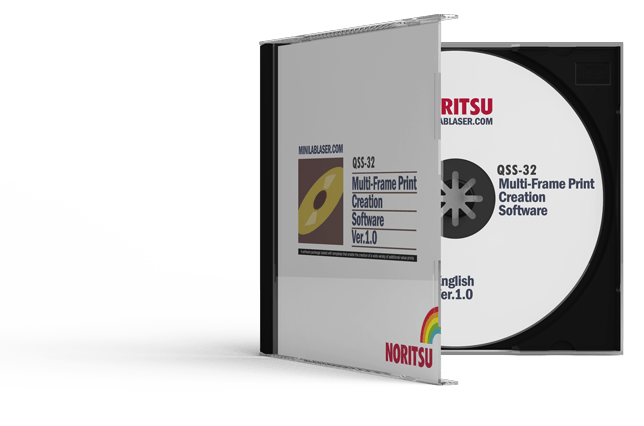 Capacity Booster Benefits:
– Shortening Lead time
– The short lead time attracts more customers and gives more income.
– There is no need to buy an additional minilab.
– It is easier to sell the boosted minilab in the future)
A Capacity Booster Software helps to boost the capacity of the Noritsu QSS32 and QSS33 series minilabs and have them significantly faster in the printing of photos.
Here the example of a printing speed of 4R pictures (10×15 cm)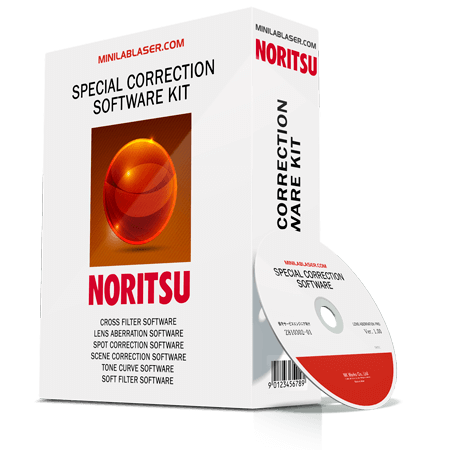 Special Correction Software was created to give more tools for professionals to works with their pictures and was designed for all Noritsu QSS32 / QSS33 / QSS34 / QSS35 / QSS37 / QSS38 series minilabs.
It consists of 6  different software:
Z810302-01  – Lens Aberration (Professional)
Z810303-01  – Cross Filter
Z810304-01  – Soft Filter
Z810305-01  – Spot Correction
Z810306-01  – Tone Curve Correction
Z810307-01  – Scene Correction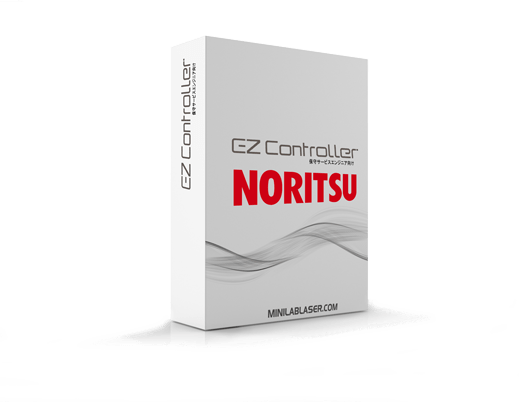 Noritsu EZ Controller v.7.00.32 [Win XP/7/8/10 x64]
with a USB license key.
Noritsu EZ Controller is a complete professional workflow software solution that handles everything from print order management to image correction. EZ-Controller software utilizes exclusive AccuSmart™ image-processing technology to ensure consistent and high-quality output.
EZ-Controller is capable of managing images from multiple sources such as high-speed film scanners, picture kiosks, internet, intranet, and third-party applications. Once the orders are received, an operator, or EZ-Controller itself, can "direct the traffic" – sending orders to up to 6 attached printers.
Software Features:
– Built-in order management allows lab operators to confirm jobs status, change print sequence and interrupt jobs for urgent orders
– Support multiple inputs. Job orders can be managed manually, or complete automation – allowing EZ-Controller to decide
– Support group printing. Job orders will be automatically diverted to idle printers (when multiple printers are attached)
– Support customized print sizes to accommodate consumers demands.
– Flexible Color Management System provides color matching to improve consistency between prints and display
– Support customized printer profiles and lab operators can change profiles on-the-fly for jobs
– Incorporated Adobe DNG™ conversion technology enables processing and printing from 10+ file formats, including raw files, PSD, and pdf.
– Support all current Noritsu minilabs, both AGX and Inkjet.
– Support Epson Wide Format Printers with optional add-on software. (purchase separately)
SYSTEM SOFTWARE [Scanners]
Do you need anything special?
Send your inquiry below:
HS1800 Film Scanner as a Stand Alone unit
Do you want to have your film scanner HS1800 working as a Stand-Alone unit?
It is easy if to know how to have it disconnected from a minilab. We can provide you with all the required software and manuals.
The software kit consists of:
1. System software (The latest version)
2. Recommended Plugins.
3. Twain Driver.
4. Noritsu or custom-made manuals.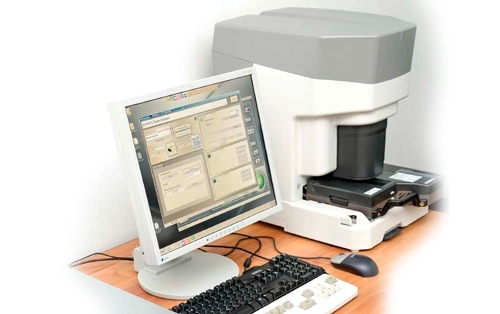 SYSTEM SOFTWARE [Dry Labs]
Do you need anything special?
Send your inquiry below: