Senior Electronics Engineer
" The sixth generation of our SLD laser module has the strongest protection against all probable electrical interference, ESD, and surges.
You will be satisfied by it's reliability."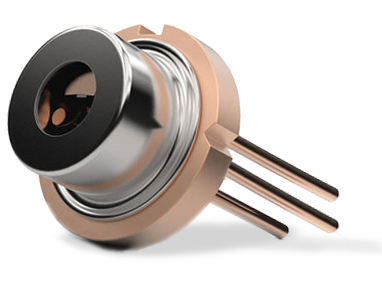 Full History Records
Our module records all valued parameters, including quantity of working hours and the date of the first start.
100% Static-Proof
The new generation of our lasers has an improved protection against ESD due to extra electronic PCB inside.
Made in Russia
We make our lasers at a local military aviation plant with the strongest quality control. The same is for military air-fighters.
Easy Installation
We sell pre-adjusted modules. In most cases, all you need is to install it and run the lab. Just plug & play.
Heavy Duty Components
We use only high-quality and heavy duty components to build our lasers. Long lifetime is guaranteed.
Incredible Support
We are always online and always answer email. All urgent questions will be solved in a short time.

Installation Manual is in a kit
Don't worry if you are inexperienced in replacing laser modules and fine-tuning the laser beam.
You will receive step-by-step instructions on how to install and fine-tune the laser beam, in which all installation and adjustment procedures are detailed by our engineers with pictures.
100% of our customers have already successfully installed their laser modules according to our instructions.
So you can do it too.
Do you have questions or concerns about the installation process?
Ask us!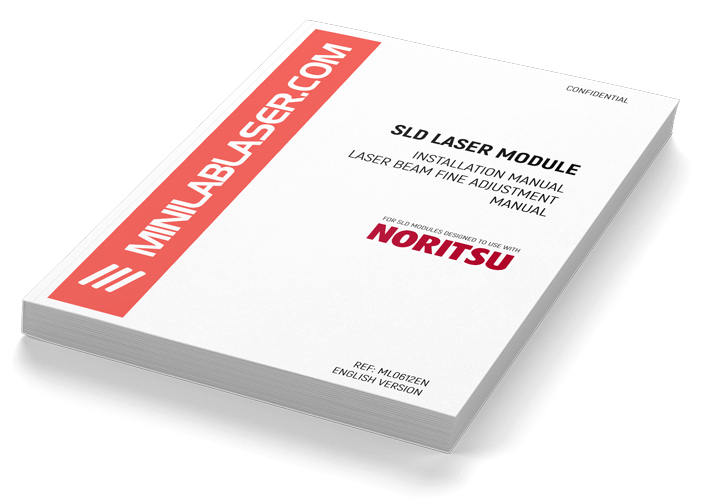 Simple Steps to Get Started
1. Collect Information
To save your time and go directly to the essence of the problem, read our website, where we have gathered a lot of useful information about the symptoms of faulty lasers. Access to the site's content is limited to non-club members, so we recommend that you join our club of professionals and buy a membership subscription to read the description of errors and find all possible solutions. Membership also gives you the opportunity to have an online support through chat or instant messengers.
2. Define the type of your Laser
If you have a Noritsu minilab with a defective laser it is a bit tricky to determine what type of laser it is. Noritsu has different types of lasers. It is easy to determine the type of laser if to look at the serial of the laser unit or parts numbers of the laser drivers.
You can find all the information about how to determine the type of your laser simply by purchasing a membership plan and then click on the button below:
3.  Order a Laser
If your laser is defective, you will be asked to fill out a special form with all the details of the payer, including the delivery address, mobile phone number, etc. Based on this information, we will issue an invoice.
We will deduct your expenses from the invoice if you paid for an annual membership plan or a one-time support ticket, trying to collect information about the problem. You can purchase a laser module here:
4. Make Payment
If you do not have a Paypal account or do not want to buy a laser with a credit/debit card, we can bill you. Please fill out the order form and send it to us. After receiving the Order Form, we will send you an invoice to pay for the new laser module. You can pay T/T to our bank account, Visa / MasterCard or Western Union / Moneygram.
We accept all types of money transfers.