The New AOM
driver with a
StandBy mode
Huge resource. Innovative design.
Helps to save your money.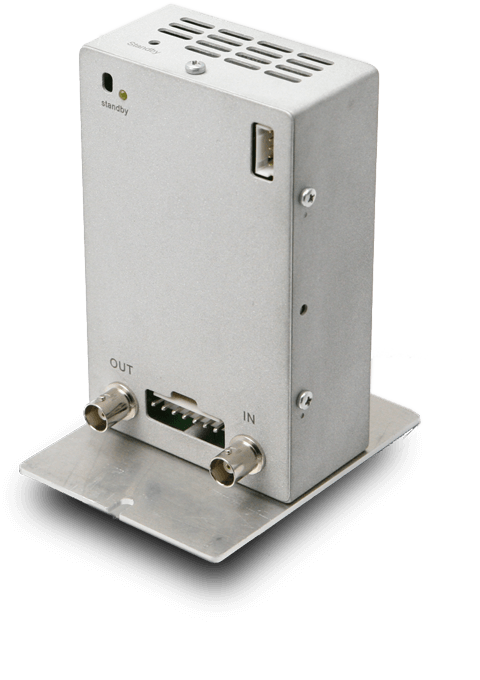 IT SLEEPS, WAITS FOR A SIGNAL AND WORKS!
NEW
New Driver with Huge Resource. Unique.
All AOM drivers on the market have a dated design where all elements are engaged all the time. Even if you do not print the photos. Therefore the lifetime of the driver is so short. And that is why we decided to create our new AOM driver with a StandBy Mode.


Repair kit
Repair Kit consists of a working part and a fan.
Our clients receive a new AOM driver as a repair kit.
All you need is:
– unscrew the 4 screws and have the driver's body divided into two parts.
– replace an old fan with the new fan from the repair kit.
– replace the faulty working part with PCB with new working parts from our kit.
Replacement takes 3-4 minutes and can be performed by any person without any special skills in electronics repair.
After replacing and installing our new AOM driver to your photo lab, you can send a faulty work part to us for high-quality repair at a special price.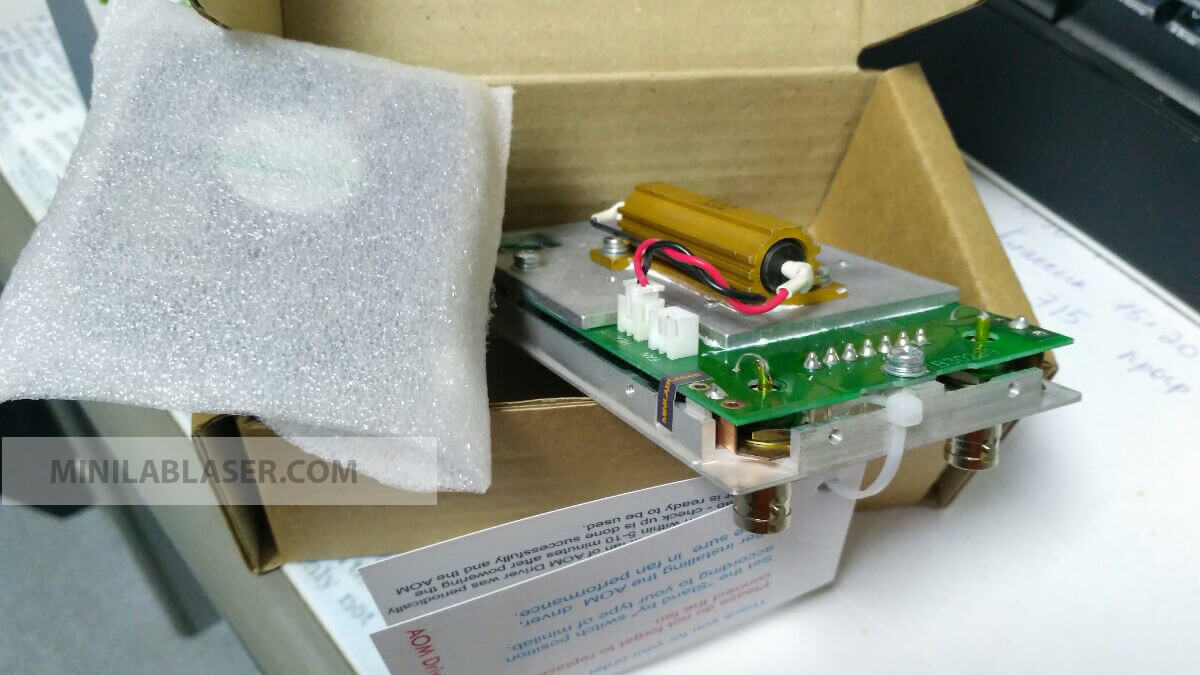 What you will Have
Purchase of our New AOM driver is not just a smart investment in your minilab.
Long Guarantee
You will have 2-years guarantee. No question. All you need is just return it to us and we will send another driver.
Premium Customer Service
Our company is always on-line. Yu can contact us by telephone, website chat, by e-mail or WhatsApp/Viber.
Sureness in quality
Having our new AOM driver you will be sure in its good working condition. It siwll work long long time. No tricks. No jokes.
Loyal Customer Program
Being our client is profitable for you. Having bought any our product (AOM driver or a Laser Module) you will have a lifetime 5% discount for the spare parts for Noritsu minilabs.
Installation Manual
Although the installation is extremely easy,  we will send you a step-by-step a very detailed Installation Guide with information how to assemble AOM driver, using our repair kit. 
Best Quality
We are sure that our AOM driver is the best in the world. It is smart. It helps you to save money and forget about AOM driver's replacement question for many years ahead.
Free Quotes
SEND US YOUR INQUIRY TO RECEIVE A FREE QUOTATION BY E-MAIL
ASSEMBLY
Easy assembly takes 3-4 min.
No special skills required.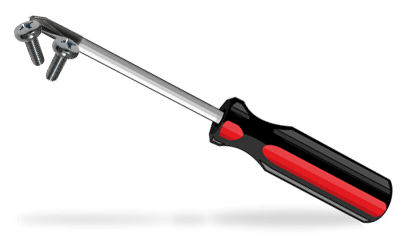 any questions regarding new aom driver?